True and good computer security is an interesting balance. You have to come up with good solid security rules and procedures that are livable or your users will not follow them.
It's a lot like speed limits. If the speed limit sign is sane, say 50 MPH for a section of highway that has edged into a town, most people will follow it. But if the local town council gets grumpy that "people speed too much" and set it to say 15 MPH, no one will ever follow it.
A lot of geeks refused to acknowledge the human factor in security. It should be acknowledged and understood as a parameter of the whole system.
Thinking of security as purely a technical problem also produces false solutions and false security. XKCD has summarized it in two panels better than any white paper has done in 50 pages: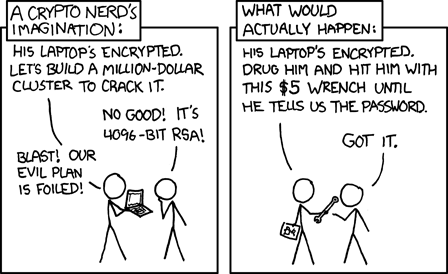 http://www.xkcd.org/